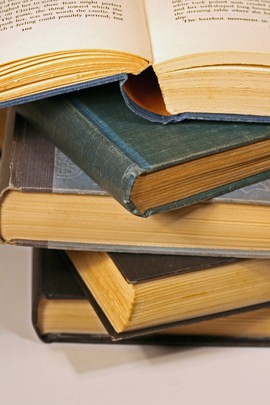 About Book Collecting and Book Collectors
Book collecting encompasses a variety of activities related to collecting books of particular interest including seeking, acquiring, organising, storing and caring for a book collection. Collectors of books are typically bibliophiles who don't only love to read but also love to own books of interest. The most passionate book collectors are often prepared to pay large sums of money to acquire a particular book. Bibliophiles shouldn't be confused with bookworms who love books for their content and love to read but don't necessary have the need to accumulate books.
How to Collect Books
Book collecting is distinct from the casual book accumulation for reading in specialisation. Collectors are typically specialised into acquiring books of one or several genres of literature such as comic books, science fiction, poetry, etc., while casual collections usually consist of randomly accumulated books. Besides accumulating only particular genres, book collectors may also accumulate books by other interests such as:
first/limited editions
rarity/value
period
author
illustrator
awards won, for example the Nobel Prize
publisher/printer
autographs by the author or illustrator
Things to Consider Before Starting to Collect Books
Book collecting is above all about the pleasure and satisfaction that is experienced when owning particular books, similarly as passionate collectors of other items feel about their collections. However, book collecting can also be an investment which is why it very important to understand the art of book collecting including how to identify first editions, determine the condition and other factors that influence a book's value as well as to store the collection properly to retain the value.
About Us
FFBooks.co.uk is here to help with advice and free resources to all the mentioned aspects of book collecting and make the search, acquisition and organisation of the most desirable books even more enjoyable. So feel free to visit and browse our website!
Disposing of damaged books
Keeping rare and valuable books in pristine conditions is no easy feat but with careful planning and patience, it is impossible. However, mistakes and accidents do happen. When you find yourself with a number/several damaged books (beyond repair), the only thing left to do is make sure they are disposed of properly and without harming the environmental. If you are a library or business and find yourself with a large quantity of books (burst pipes, fires and other similar accidents can leave you in such a predicament), we suggest hiring a waste collection company like Clear it Waste who can come to your premises, collect the debris and dispose of it efficiently.